XL4 OCEA Regulator
The XL4 Ocea regulator is the first of its kind – an environmentally-conscious regulator made from recycled materials and bio-plastics, manufactured in a solar-powered facility. Based on the XL4+, every single material and process was reconsidered to create the most eco-sensitive scuba diving regulator in the world.
FIRST STAGE
Compact machined first stage based on the expedition tested Apeks DS4 platform.
Unique over-balanced diaphragm design – as the diver descends, the over-balancing feature allows the medium pressure gas in the hose to increase at a faster rate than ambient. This results in superior performance at depth.
SECOND STAGE
Compact and lightweight second stage improves comfort and helps reduce jaw fatigue on long duration dives
High performance pneumatically balanced lever operated poppet valve
Large, over moulded self-flushing and controllable purge button
Ergonomic Venturi lever is easy to use and locate
Flexible nylon braided hose has better cold water performance than a traditional rubber hose
Standard metallic hose connection for interchangeability
Comfo-bite mouthpiece has a unique bridge that fits across the upper palate and does not require bite pressure to stay in place
Re-useable mouthpiece clip makes it simple to change mouthpieces in the field
Durable and flexible rubber exhaust tee provides excellent bubble diversion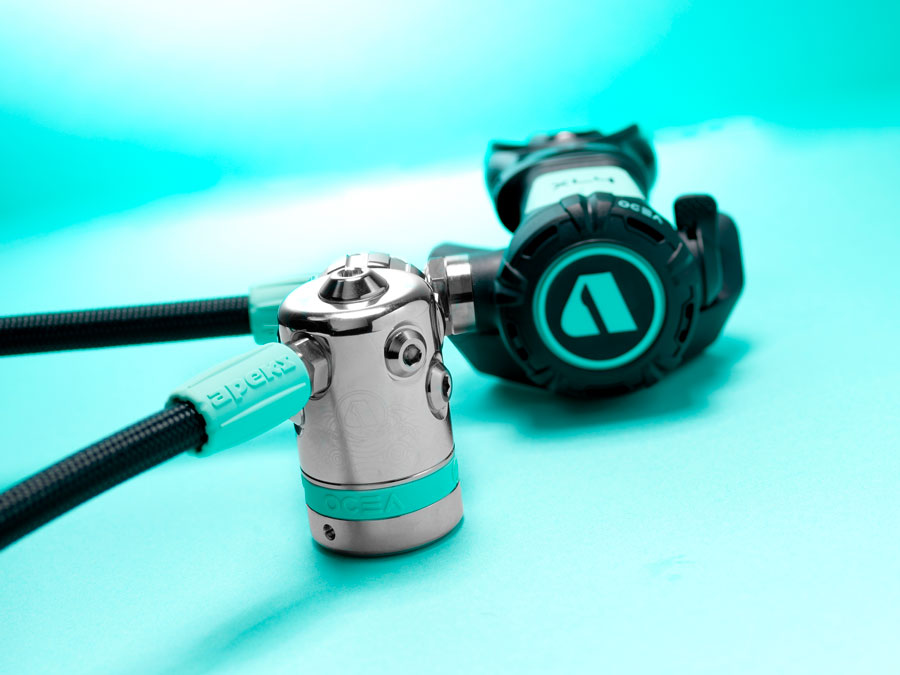 TECHNICAL SPECS
Connections
Yoke and DIN available
Type of first stage
Over-balanced diaphragm design, environmentally sealed
Body Type
One piece machined body
Number of HP ports
2 (7/16″ UNF)
Number of MP ports
4 (3/8″ UNF)
Weight
DIN – 905g (2 lb)
Yoke – 1041g (2.3 lb)
Environmental Dry Kit
Standard
First stage exterior
Satin
Cold water use
Yes
Type of second stage
Pneumatically balanced
Opening Effort Control Knob
No
Integrated Venturi Lever
Yes
Mouthpiece
Comfo-bite™
Exhaust tee
Standard, one set
Heat Exchanger for freezing resistance
Yes
Hose type
Braided Flexi-hose
Overall work of breathing (WOB) scores
Avg. 0.90 joules/liter